We proudly serve the leading global foodservice retailer with a focus on improving the overall crew and customer experience, resulting in improved operations in the restaurants.
---
Discover RDI
RDI has 20+ years of history working as a strategic partner of a major global QSR (Quick Service Restaurant) retailer.
RDI delivers POS services (point-of-sale) and related software applications that focus on the overall crew and customer experience, resulting in improved operations to the fastest growing food restaurant chain over 120 countries and over 37,500 locations worldwide.

RDI joined Capgemini group in 2017, which has 270,000 collaborators in almost 50 countries.
Our Development Centers are in Sao Paulo (Brazil), Budapest and Debrecen (Hungary).
Purpose and Values
Our Purpose
Support our partner by increasing product deliveries and leveraging high-end technology to transform customer experience.
Our Vision
Provide remarkable experience for our PEOPLE and our partner!
Our Powerful Values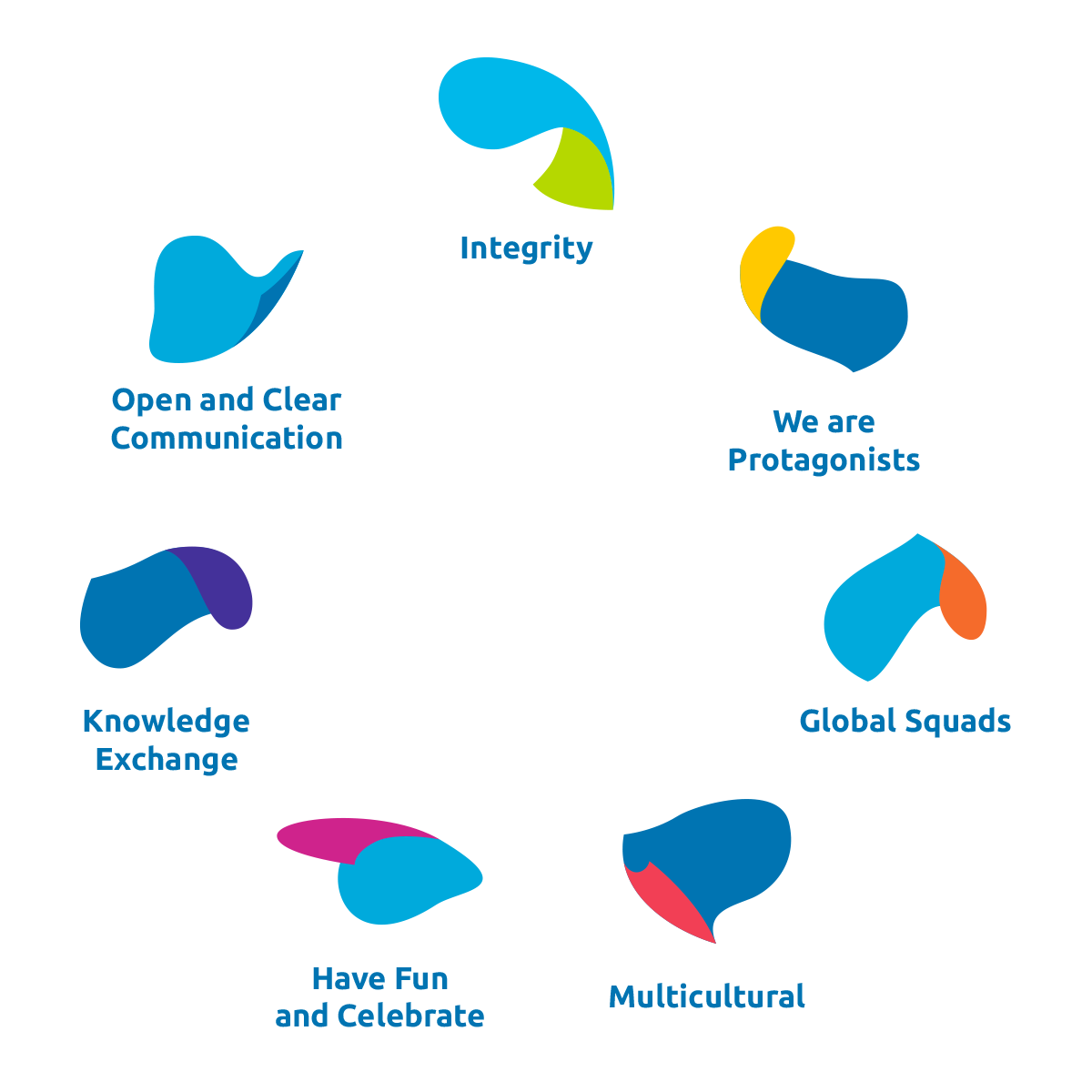 Diversity and Inclusion
RDI values the plurality of race, color, religion, gender, gender identity, nationality, sexual orientation, disabilities and age.
Be plural is value and respect the differences. At RDI you are free to be you!
Our Services
Software Development
We perform all phases of the development life cycle across crew and customer-facing restaurant applications and work closely with our client to bring innovative solutions to life in the restaurants.
Testing and Support
We perform unit and full regression tests of our software to ensure that existing and new functionality is working as defined. We review, investigate and resolve issues reported through the test environments and live restaurants to ensure that the application supports the restaurant business 24x7.
Release Management
RDI provides software release management services for a tightly integrated suite of applications. Our service maintains the development and delivery schedules for products, identifying any potential conflicts or opportunities to speed delivery.
Localization services
The company provides documentation and localization services for new applications developed and delivered to the markets.
Careers
If you love the idea of leveraging your technical and business skills to help drive growth in the Quick Service Restaurant
industry through the innovative use of new technology, join us.

RDI is an equal opportunity employer and is committed to a diverse and inclusive workforce.
---
Benefits & How we hire
Benefits - RDI's collaborative and flexible work environment and high-performance team delivers innovative solutions to our clients. Our benefit package includes a range of market-relevant benefits to help you manage the demands of your career and home life.
How we hire - Our process is simple; the path to getting hired usually involves a first conversation with a recruiter, a technical evaluation and an interview at one of our global offices with the hiring Manager and HR.
Join Us
Revolutionizing restaurant operations through innovative Technology Solutions.
Testimonials
Getting full support for my personal and professional development is just one reason that I feel lucky working for RDI. Here I am not only an employee but a colleague and a friend, and this is not only a workplace but a wonderful and inspiring community that is a pleasure to visit every day.

Sarolta Mezei, Technical Writer

Debrecen, Hungary
Definitely the working environment. It's very friendly, it allows you to receive and give help, to share knowledge, and give you the freedom to learn and test new concepts and ideas.

In one word, fantastic! Even with the huge cultural and linguistic difference, RDI Hungary and my colleagues could not have received me better. As the only foreign inside the company right now, everyone helped me to achieve a fast engagement with the company know-how, and they're always willing for me to participate the meetings, debates, and contribute to the work.

Anderson Rancan, Senior Software Developer

Budapest, Hungary
I've worked at RDI for several years now, and the experience has been great. There are always challenging and exciting things to do at RDI, being a strategic partner and subsidiary of an iconic company. We work closely with them in a global, fast-paced environment to implement business requirements using cutting-edge technology. Yet RDI retains the camaraderie and close-knit feel of a smaller company, where employees are valued and treated well. It is truly a pleasure to work for RDI.

Andy Ortloff, Software Architect

Oak Brook, US
In my tenure with RDI, I have had the pleasure of collaborating with some amazing people! We work together as a team, drawing on our individual strengths, to achieve our goals. I have learned so much from those around me and believe that my contributions are appreciated as well. I feel supported by leadership, and encouraged to develop my skills and take on new challenges in my career at RDI.

Kristin Prestage, Administrative Analyst

Oak Brook, US
What I like most about RDI is the ability to work independently (trust from employers). It's great to work with people that care about their company and do a good job. It's hard to find that environment today because so many people just don't care about honesty, hard work and integrity.  It has been possible to develop myself personally and professionally at RDI. I enjoy being part of a company like RDI, which is open to hearing the views of employees, as well as offering subsidies for learning and flexibility to work. Salary and benefits competitive with the market also makes me comfortable in establishing a long-term development goal of the company. I am happy and peaceful to be working in a big company, solid and effective as RDI

Ariane Medeiros, Software Quality Assurance Analyst

Sao Paulo, Brazil